Why should you read this topic?
Assuming that you are preparing for bank recruitment tests, you should realize that there is a section on General Awareness that tests if you are aware of the happening around you. The happening on Economy, Sports, Industry, Trade and Policies. Who would assume that you will be a prospective bank hire without knowing the fundamentals of General Awareness? So, it is high time that you started taking the GK-in-Depth articles, and Daily GK Digest diligently. You are shown the resources, it is on you to utilize them. And, if you are planning to take MBA tests like CAT, FMS, XLRI, NMAT, even then the General Awareness plays a significant role in the Group Activity and interview rounds.
Taj Mahal, Uttar Pradesh (1983)
Recognized as one of the Seven Wonders of the World, Taj Mahal is a notable tourist attraction not just in India but all over the world. It is a mausoleum and funerary mosque. The building of the Taj Mahal was commissioned for by Emperor Shahjahan in memory of his third wife after she died in 1631. The Taj Mahal exemplifies the principles of a Mughal architectural style while the edifice is made purely out of white marble. The overall architectural design combines elements from India, Persia and Islam. It took 16 years to build the Taj Mahal and is therefore one of the UNESCO World Heritage Sites in India.
Mountain Railways of India, (Himachal Pradesh, Sikkim, Tamil Nadu (1999, 2005 and 2008)
This property is a combination of three railways in India that are located in the mountains. These railways were built in the 19th and 20th centuries. There are five mountain railways in India but only three were recognized by UNESCO. Of the five, three railways are part of the Himalaya Mountains in Northern India. Meanwhile, the other two are located in Southern India. These railways were noted for their bold engineering solutions by establishing a rail link in a rugged terrain.
Nanda Devi and Valley of Flowers National Parks, Uttarakhand (1988)
This is another natural site listed as one of the UNESCO World Heritage Sites in India. It is a park consisting of two core areas: Nanda Devi National Park and Valley of Flowers National Park. There is also a buffer zone defined for each property in this listing. The first site was inscribed in 1988, which is Nanda Devi National Park. It was expanded in 2005 to include the Valley of Flowers National Park.
Sundarbans National Park, West Bengal (1987)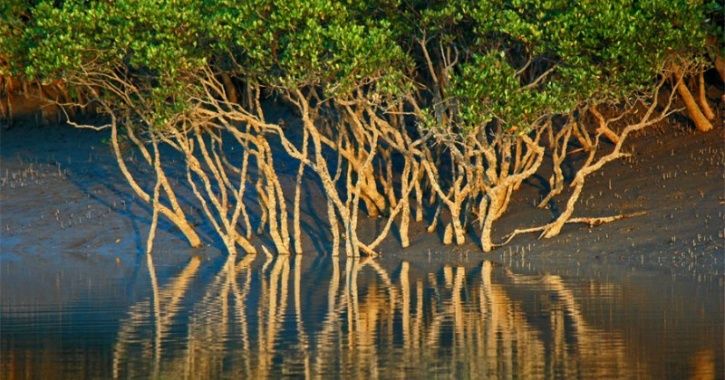 This property is considered an important natural monument in India because it is a national park, tiger reserve and biosphere reserve. It is located in West Bengal, India. It is located adjacent to the Sundarban Reserve Forest in Bangladesh and close to the Ganges Delta. It is filled with mangrove forest and a giant reserve for Bengal tigers. Aside from the tigers, several species of birds, reptiles and invertebrates also inhabit the area. It was initially a tiger reserve but was declared a national park in 1984.
Western Ghats (2012)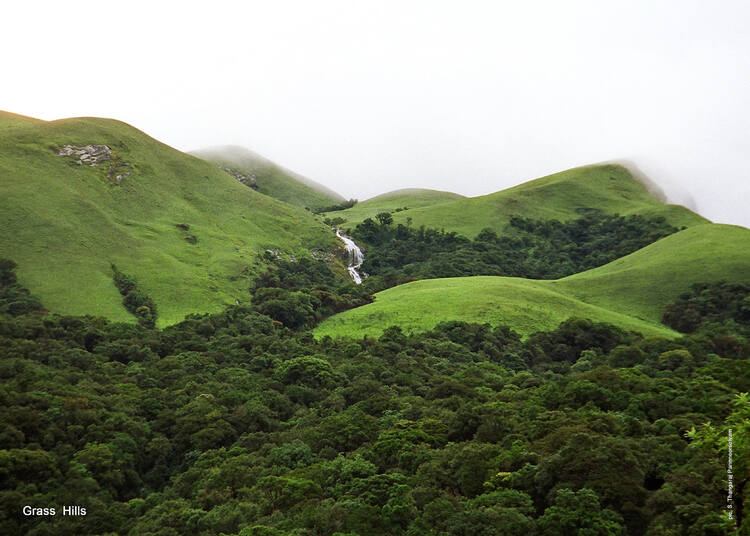 This mountain range is located on the western part of India. It is listed as one of the world's "biodiversity hotspots" and is therefore listed under the Natural category for UNESCO World Heritage Sites in India. There are 39 properties in total that is included within this property, which includes wildlife sanctuaries, forest reserves and national parks.
Hill Forts of Rajasthan (2013)
Located in Northern India, this World Heritage Site is composed of six forts: Chittorgarh Fort, Kumbhalgarh Fort, Ranthambore Fort, Gagron Fort, Amber Fort and Jaisalmer Fort. These forts are located within the Aravalli Range and date back to the 5th century AD. This property is listed under the Cultural category.
Rani ki vav – The Queen's Stepwell, Gujarat
Located in the town of Patan, this stepwell is listed as a cultural monument of India by UNESCO. It is intricately constructed near the banks of Saraswati River. It is a subterranean water resource and storage system that was ahead of its time upon its construction in the third millennium BC. It was constructed featuring the Maru-Gurjara architectural style that consists of seven levels of stairs and an inverted temple. There are also about 500 sculptures found within this property.
Great Himalayan National Park, Himachal Pradesh (2014)
This national park is another natural site listed as one of India's UNESCO World Heritage Sites. It was among the recently inscribed sites to the list in 2014. The park itself was founded in 1984 and consists of alpine meadows, alpine peaks and riverine forests. The glacial and snow melt water is an important source for the water supply catchments below it. In addition, it is home to many species of mammals, birds, reptiles, mollusks, amphibians, and insects.
Nalanda, Bihar (2016)
In 2016, three new sites were inscribed to the list of UNESCO World Heritage Sites in India. Nalanda is one of those sites. It is an archaeological site consisting of scholastic and monastic institutional remains that date back to the 3rd century BCE. Within the site, you will find art works, stuccoes, stupas, shrines and viharas. The site is believed to be an important example of the development of Buddhism as a religion and how it was used for educational and monastic purposes.
Khangchendzonga National Park, Sikkim (2016)
This is another natural site to the list of UNESCO World Heritage Sites in India that is located in the Himalayan Mountain range. This national park houses the third highest peak in the world – Mount Khangchendzonga. It also offers unique diversity in terms of landscape ranging from plains to valleys and glaciers. Meanwhile, a huge part of the park is composed of snow-capped mountains.
The Architectural Works of Le Corbusier, Chandigarh (2016)
The architectural works of Le Corbusier is one of those transnational properties. This particular listing is spread out to over 17 sites in 7 different countries. The other countries where these sites are located are Japan, France, Argentina, Belgium, Germany, and Switzerland.
Historic City of Ahmadabad (2017)
The Historic City of Ahmadabad is a walled city in India, which was founded in the early 15th century by Ahmad Shah I of Gujarat Sultanate. It is the capital and an important political and commercial center of Gujarat. This urban settlement was recognized by UNESCO for its cultural value as continues to symbolize the heart of metropolitan Ahmedabad despite the threat of over-crowding from its surrounding areas.
Victorian and Art Deco Ensemble of Mumbai (2018)
The Victorian Gothic and Art Deco Ensembles of Mumbai is a collection of 19th century Victorian Neo Gothic public buildings and 20th century Art Deco buildings in the Fort area of Mumbai in Maharashtra, India. This collection of the Victorian Gothic buildings and Art Deco buildings are set around the Oval Maidan, a large recreational ground that was once known as the Esplanade. The east of the Oval is flanked by the Victorian Gothic public buildings and the western side is flanked by the Art Deco buildings of Backbay Reclamation and Marine Drive.
Where are the others in the list?
Stay tuned to: https://conduiraonline.com/index.php/resources-for-gk/general-awareness